Adler Planetarium
Lift-Off! Campaign
In 2005, the Adler Planetarium announced a $35 million fundraising initiative to inspire the next generation of explorers and become the world's premier space science center. Donors to the Lift-Off! Campaign partnered with America's First Planetarium to engage young people in science, technology, engineering and math.
Bark developed the Lift-Off! brand and collateral materials that included a folder to house materials, stationery, invitations, announcements, and a donor wall. Because the Adler is an educational institution, we included "teachables" within the materials such as "Velcro" to close the folder. "Velcro" was used during the Apollo missions to help secure equipment while in zero gravity.
The ongoing success of the Campaign was displayed on a donor wall we developed for the Museum.
Adler Planetarium
Lift-Off! Campaign
COLLATERAL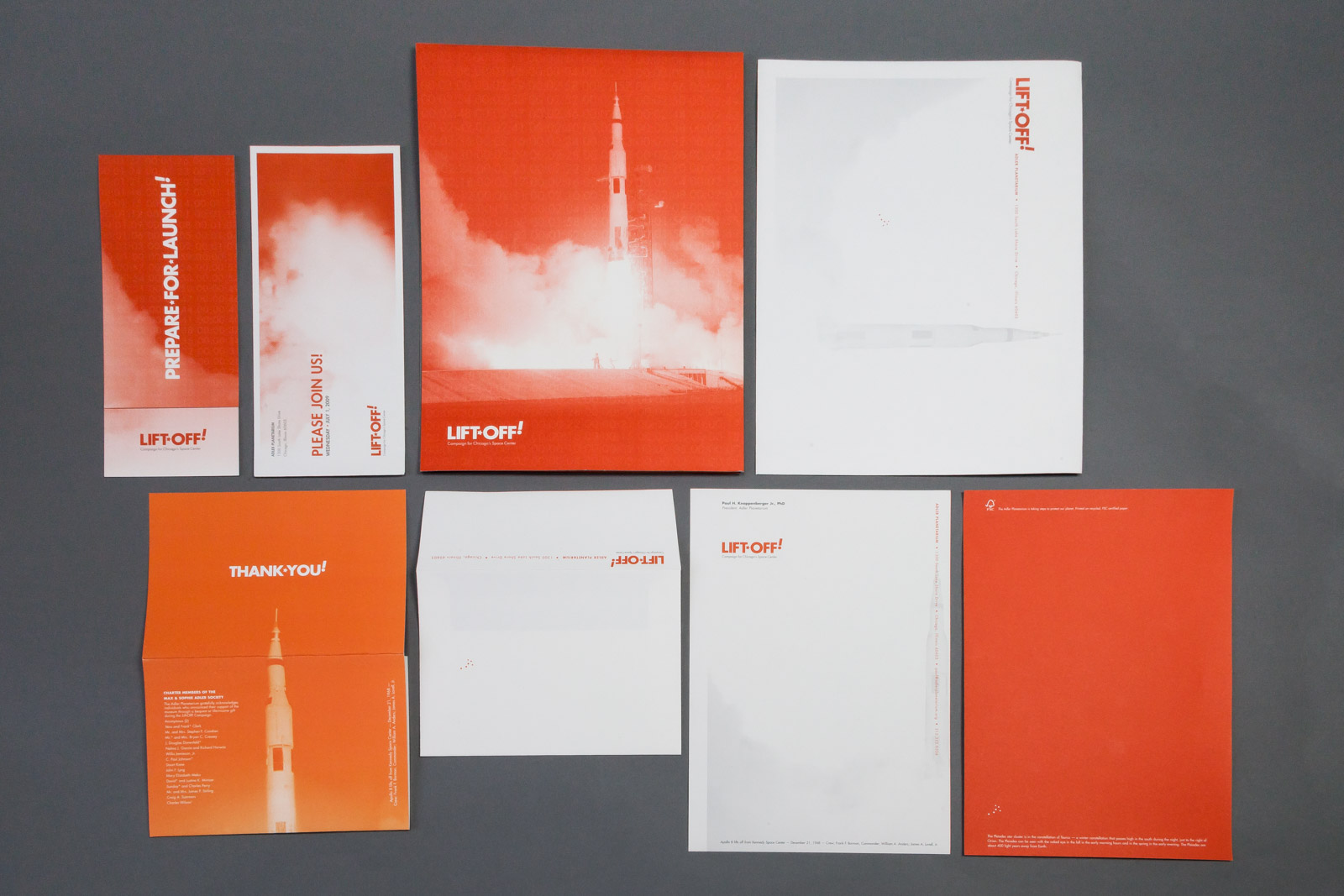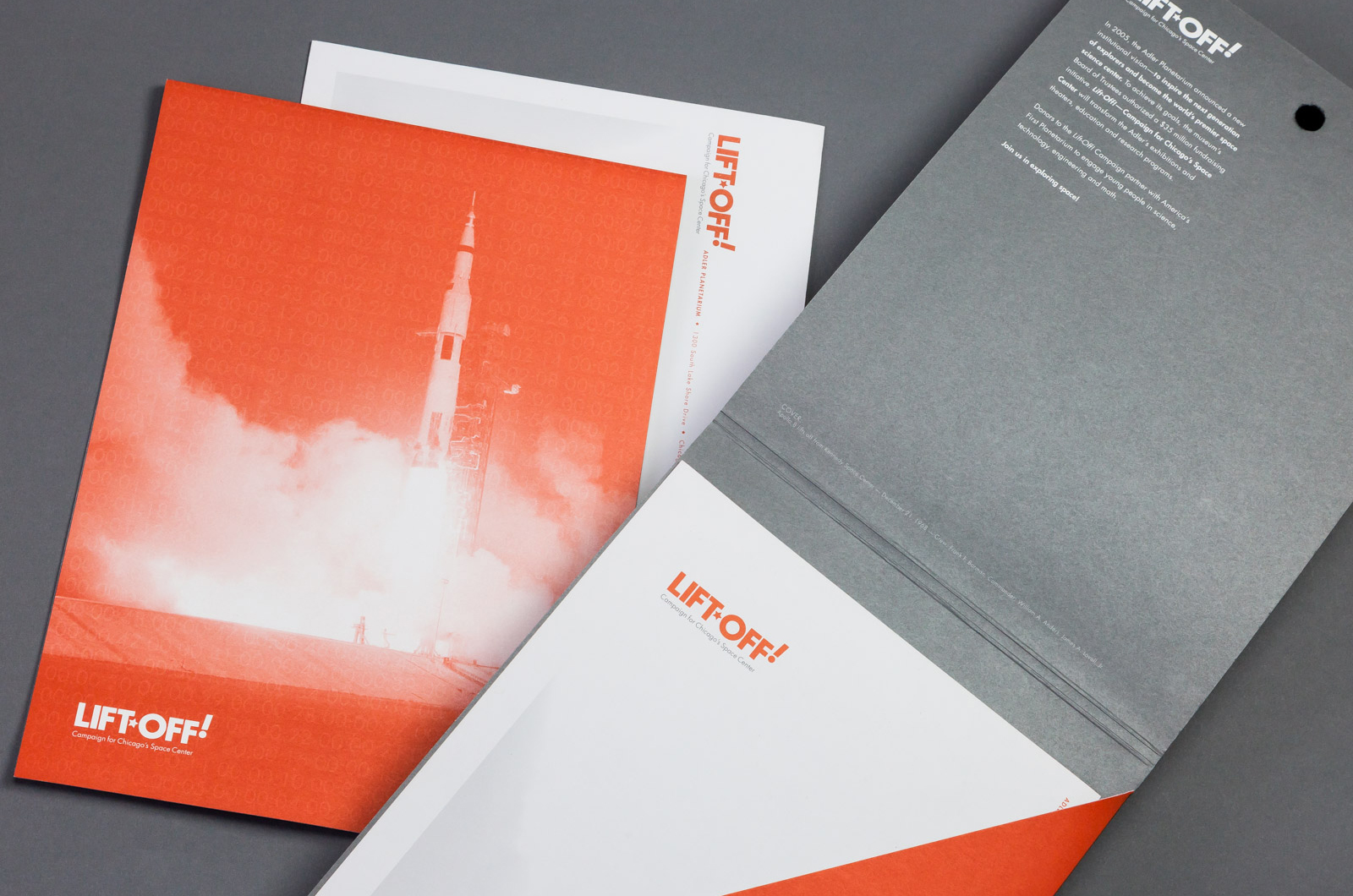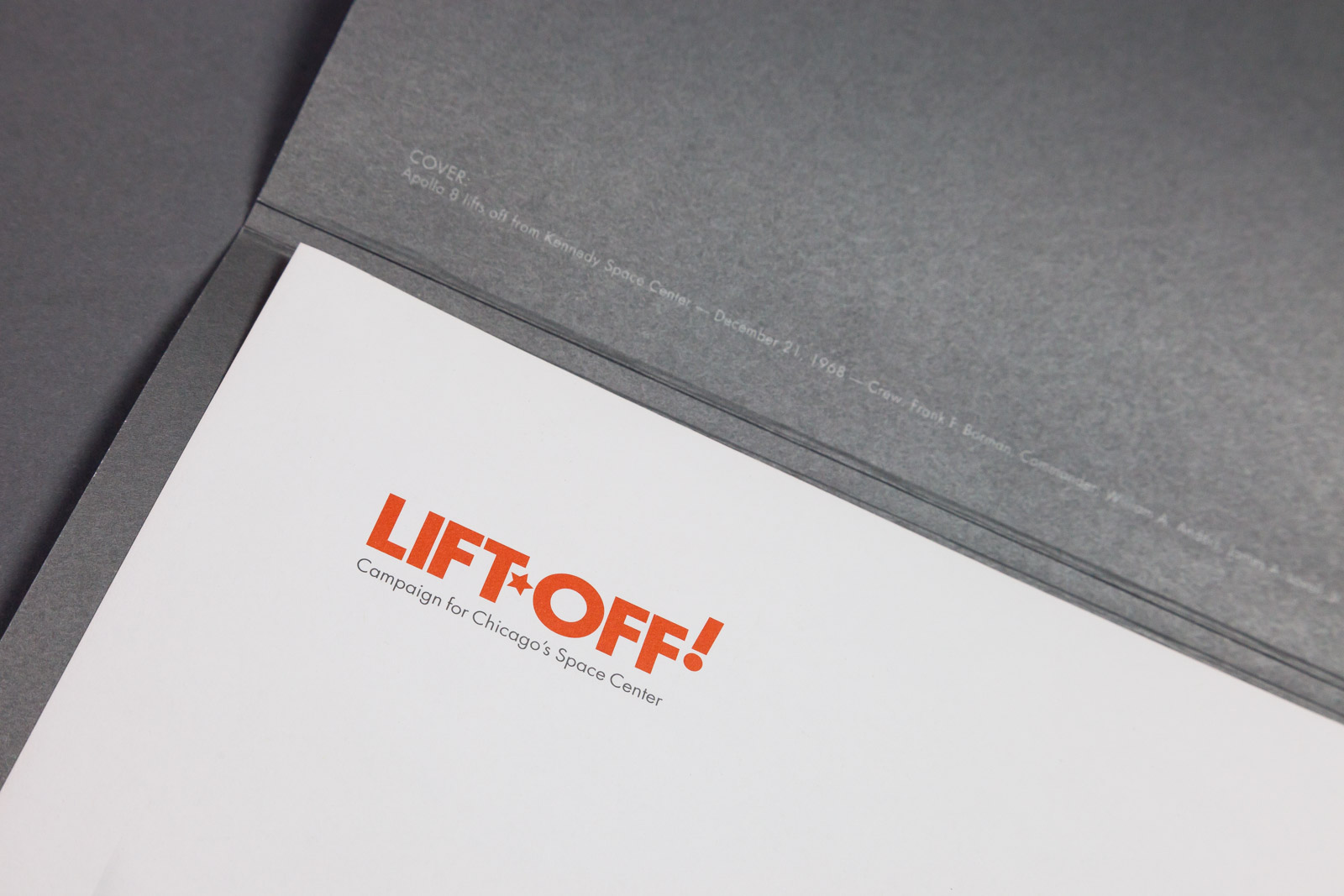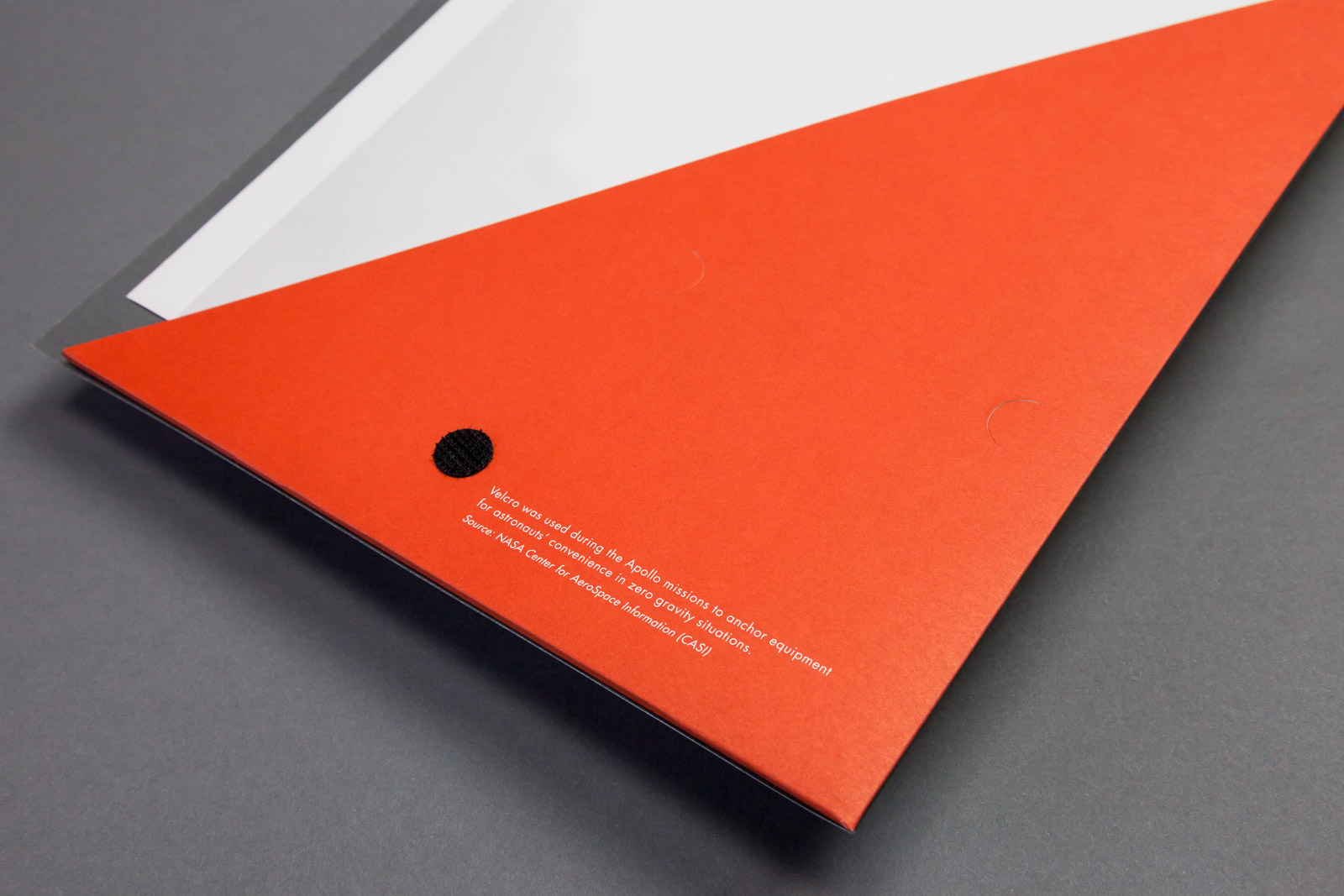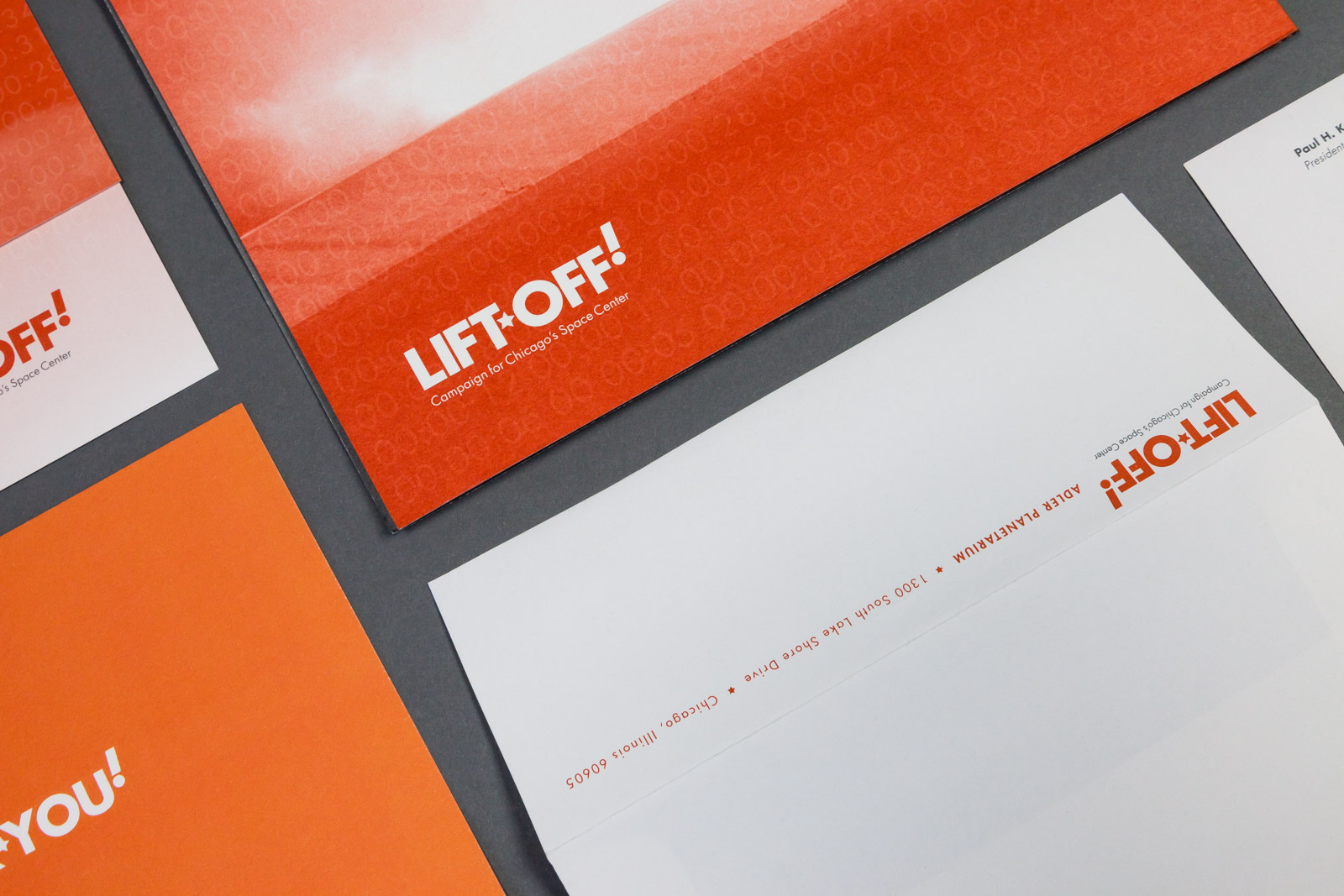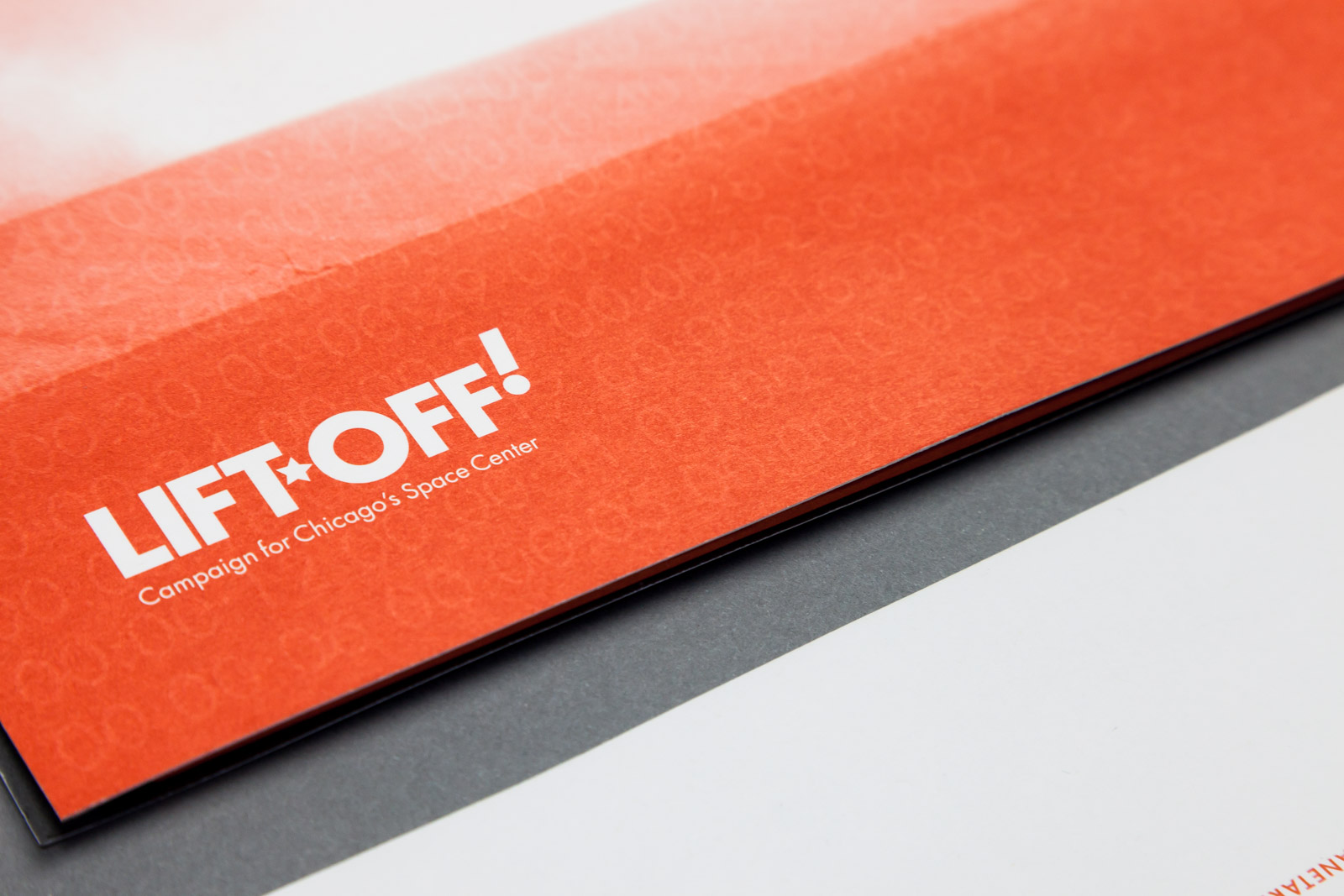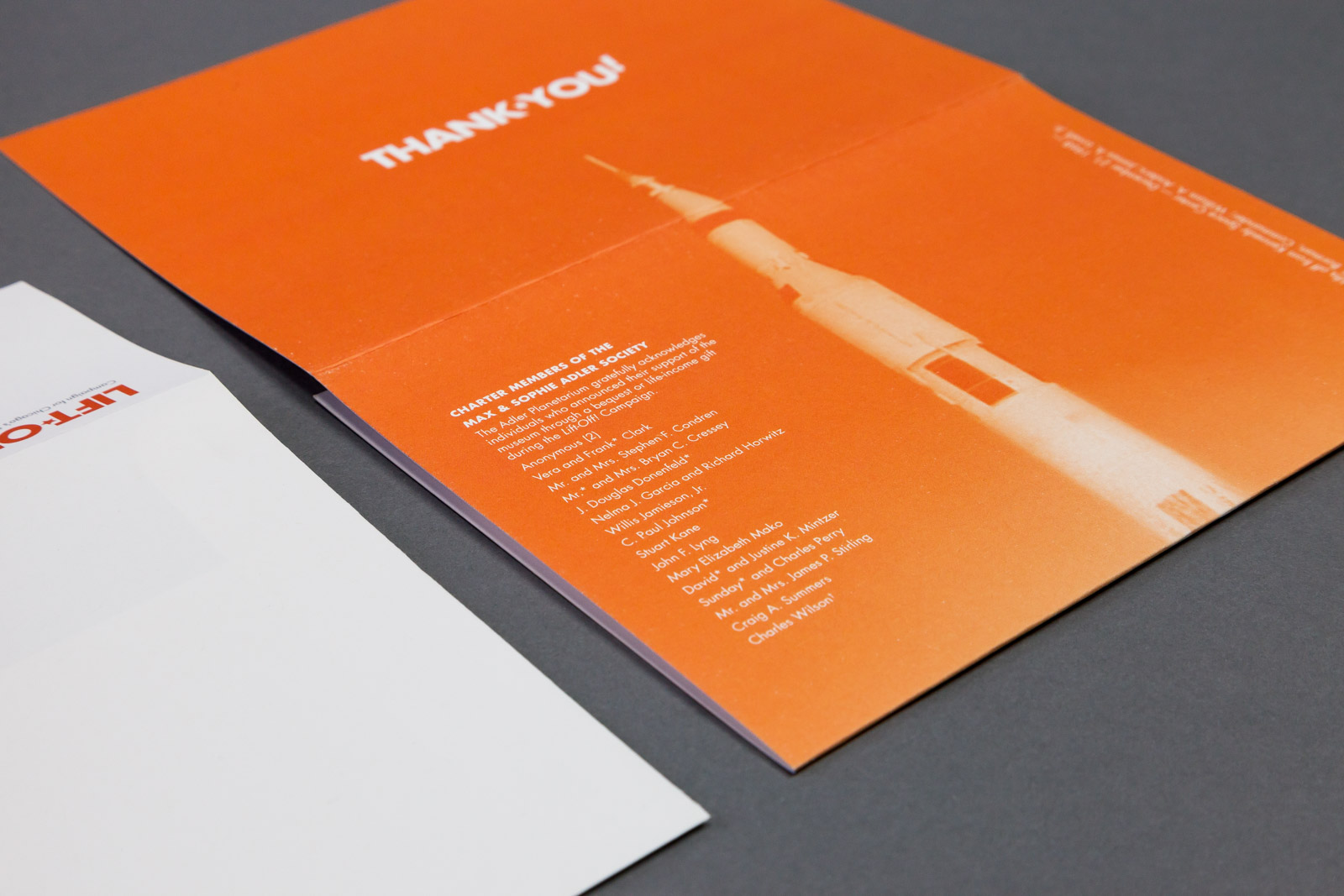 DONOR WALL