Latin School of Chicago
Endowment Campaign
Latin's endowment campaign brings to life its vision for the future and ensures a strong foundation for generations to come. To help achieve its vision, Latin needed a suite of materials that would both inform its community about the campaign and inspire action.
Bark's communication plan included a series of pieces written with the future in mind and focused on the Latin experience. Using Latin's distinctive brand colors, the suite included direct mail, brochures, email, and letters that were designed around a single theme and delivered in imaginative ways to keep the reader engaged.
The materials succeeded in building excitement and maintaining momentum throughout the months-long campaign. The messaging, "Tomorrow is now," led the private phase of the endowment campaign, and the excitement of "Imagining Latin" helped the public phase take flight.
Latin School of Chicago
Endowment Campaign
Endowment Campaign suite of materials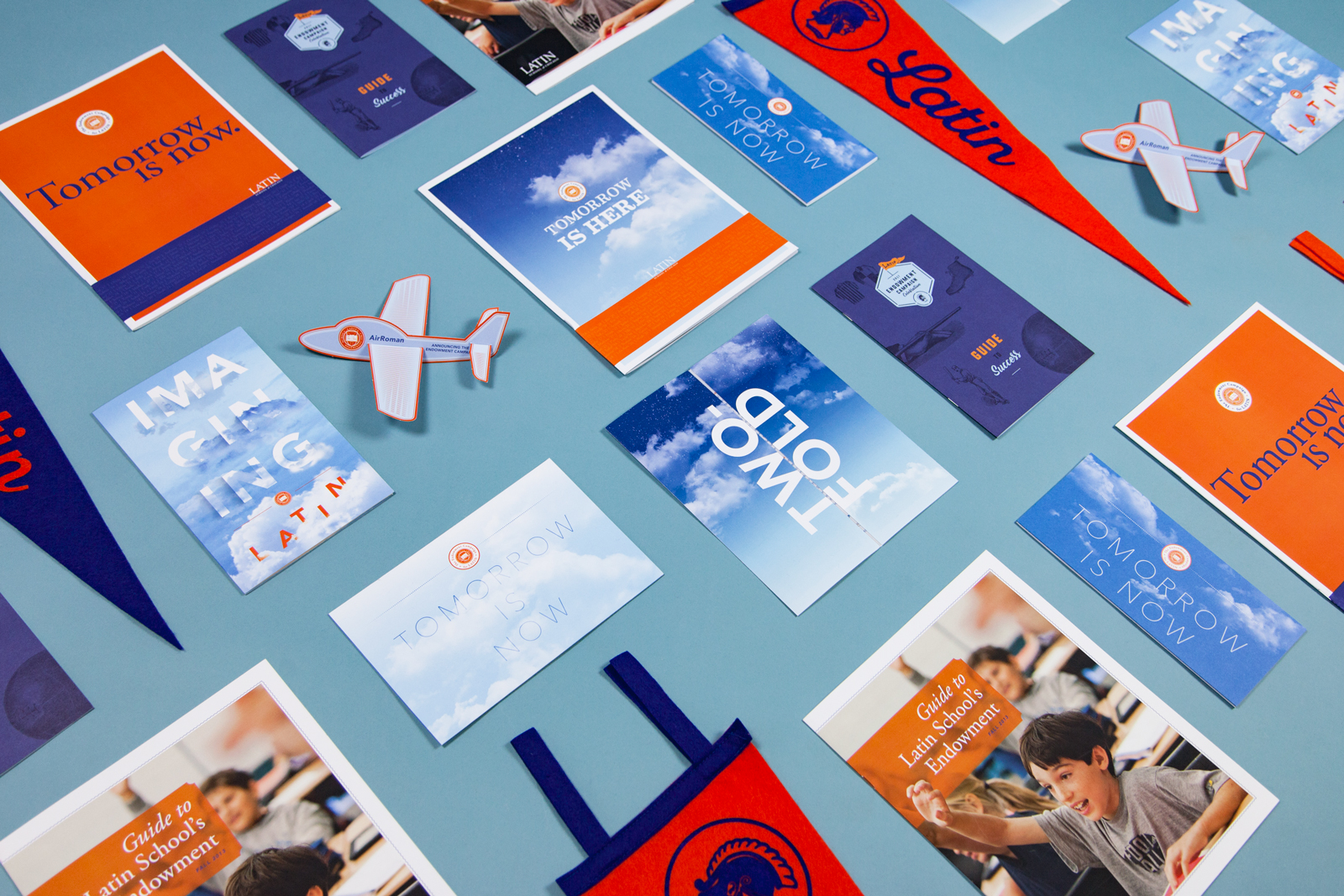 Public phase announcement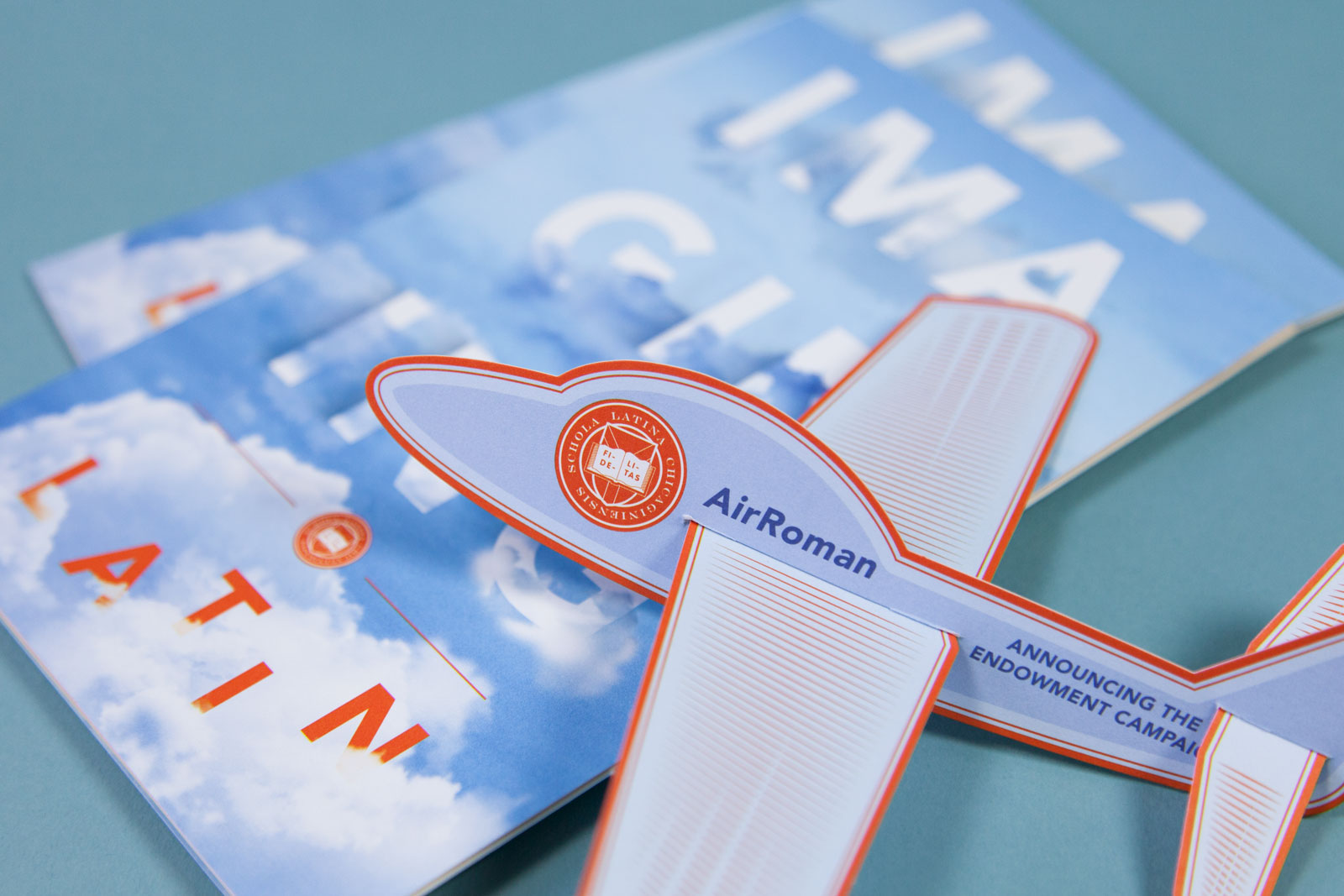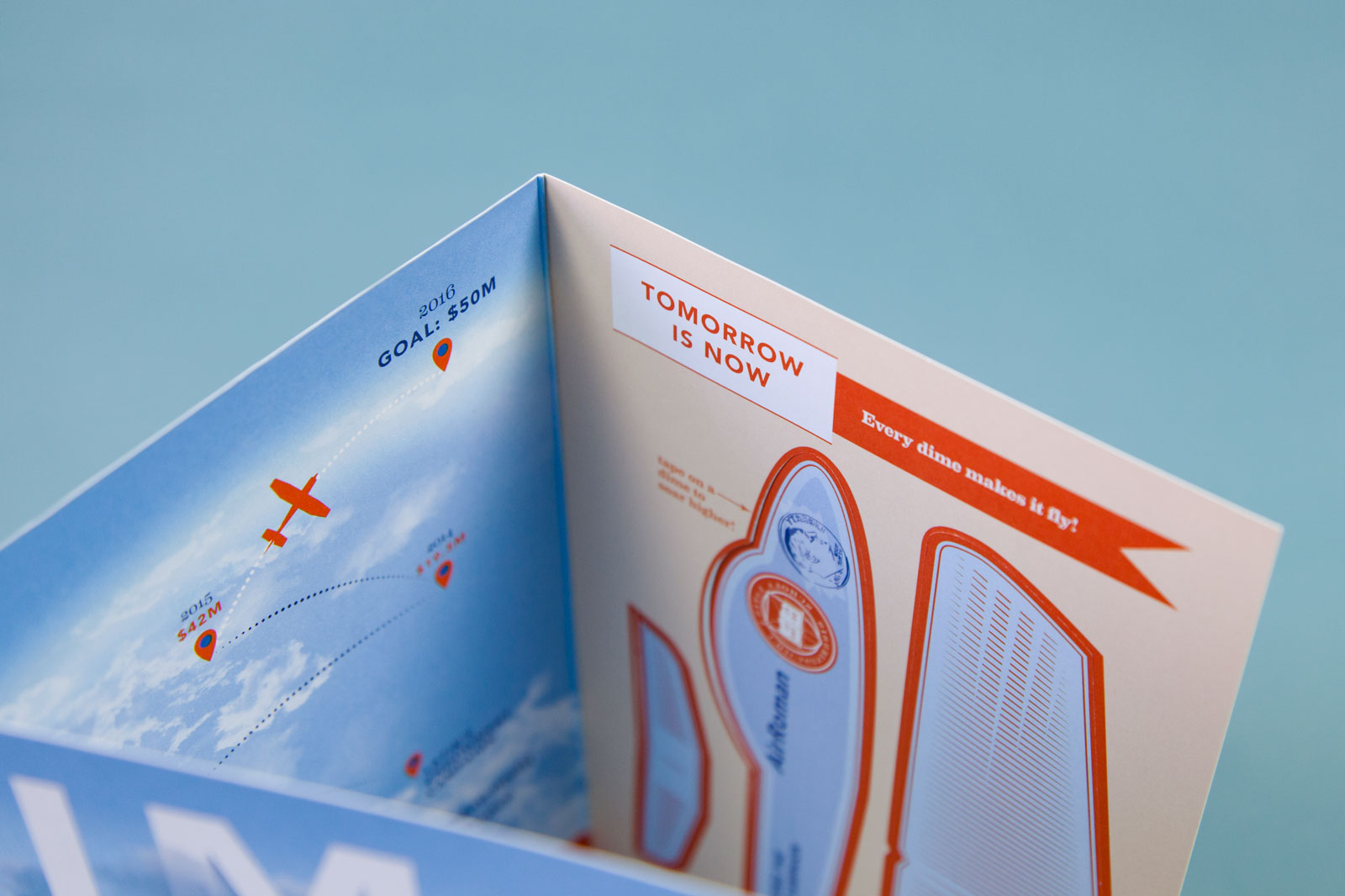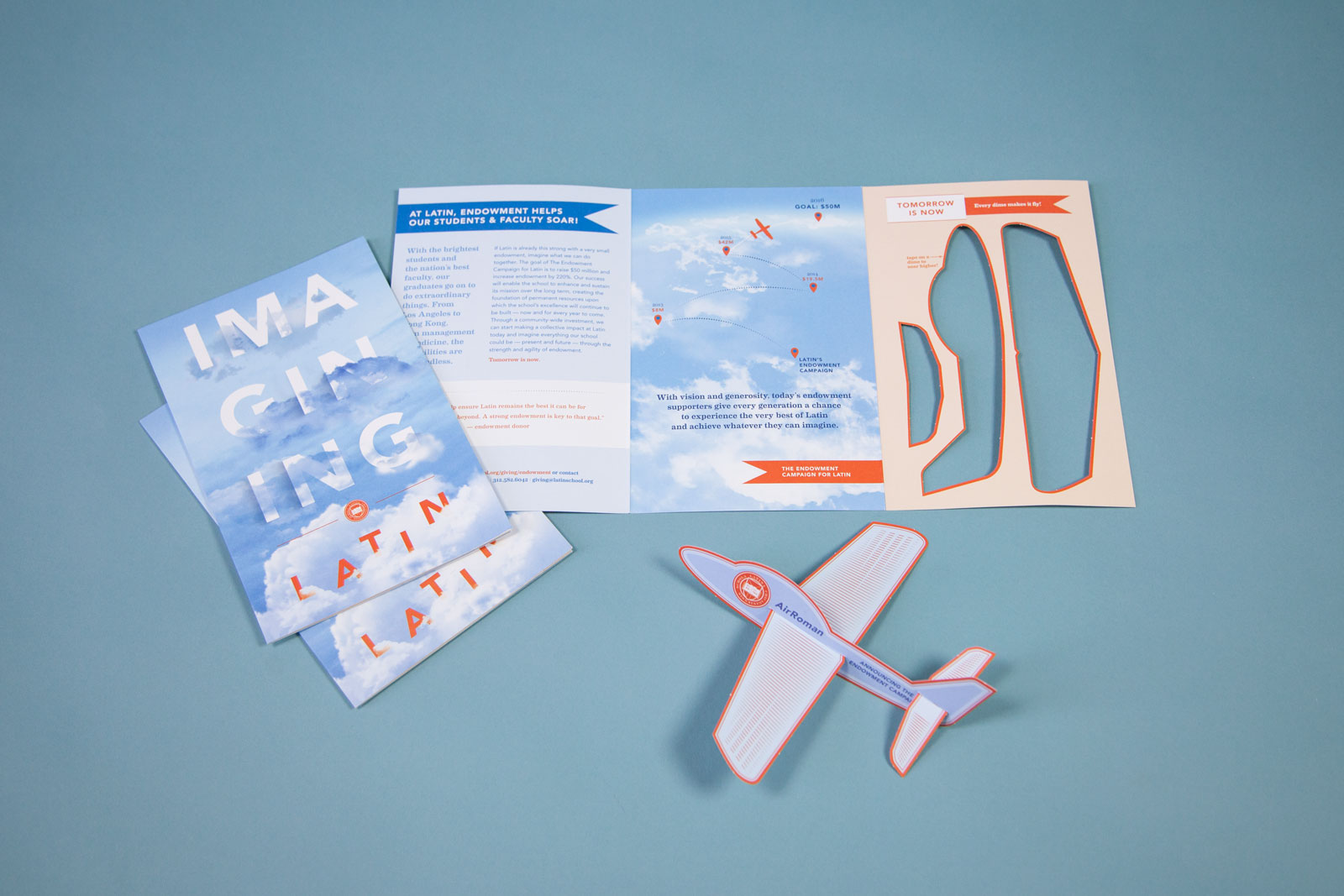 Public phase outreach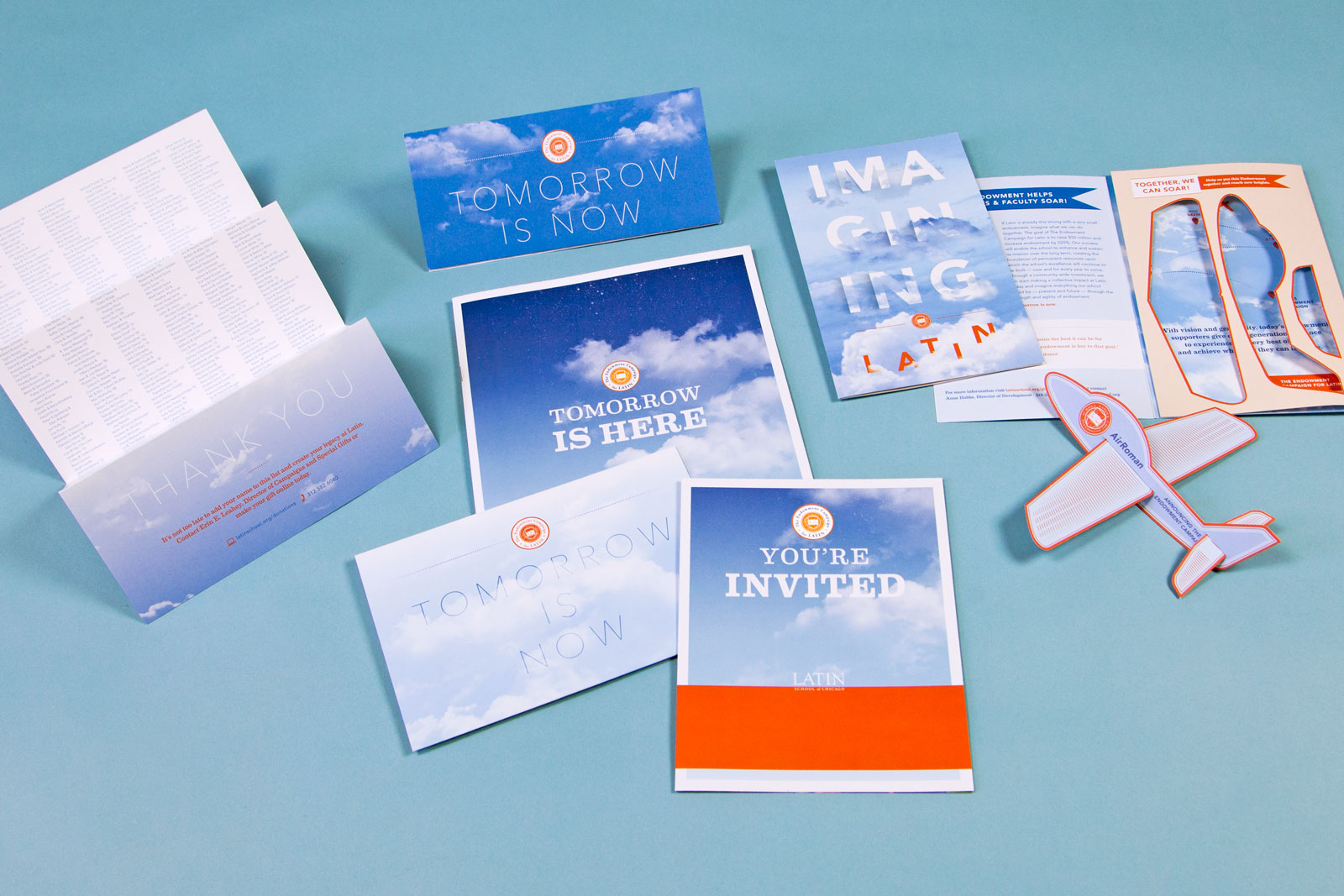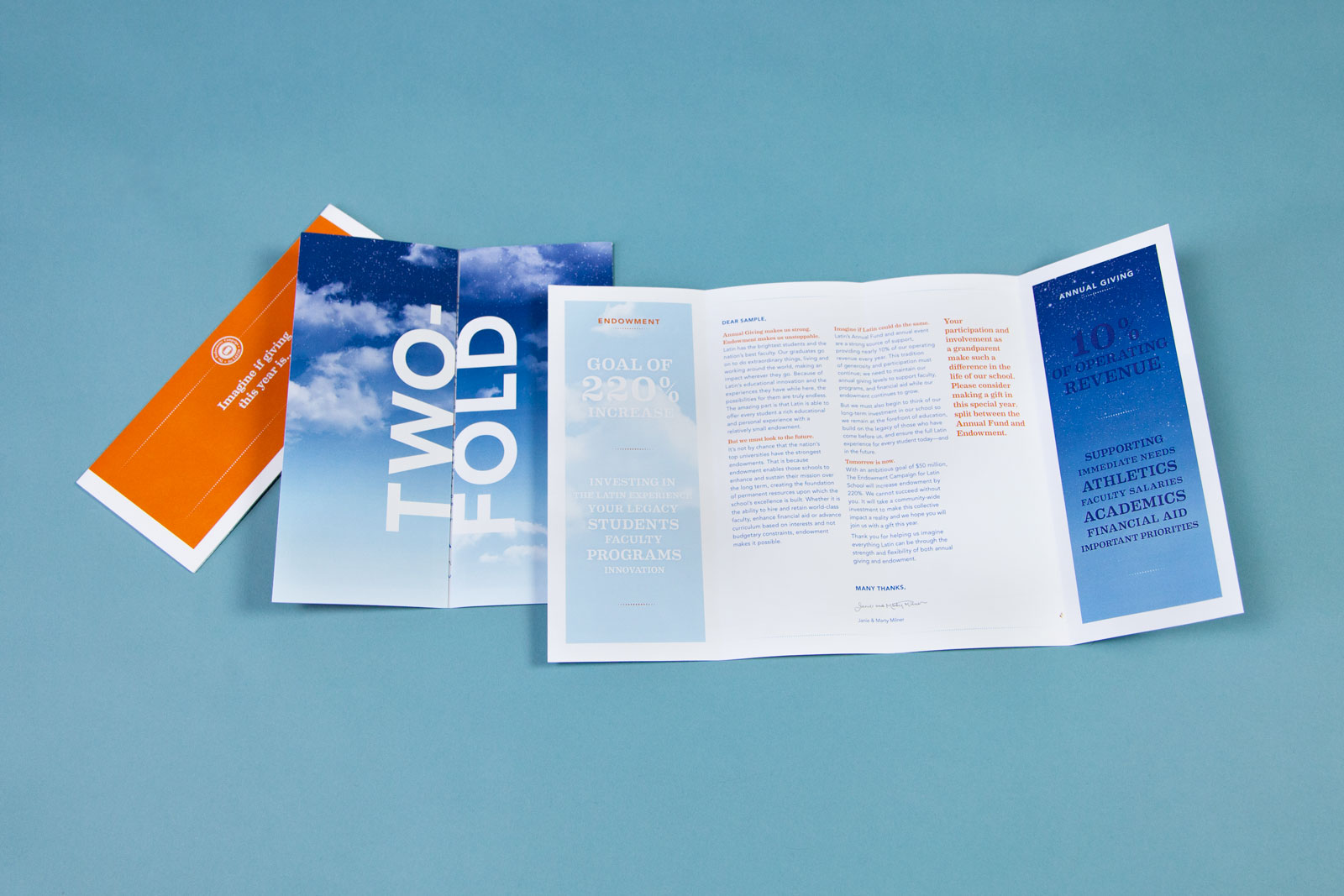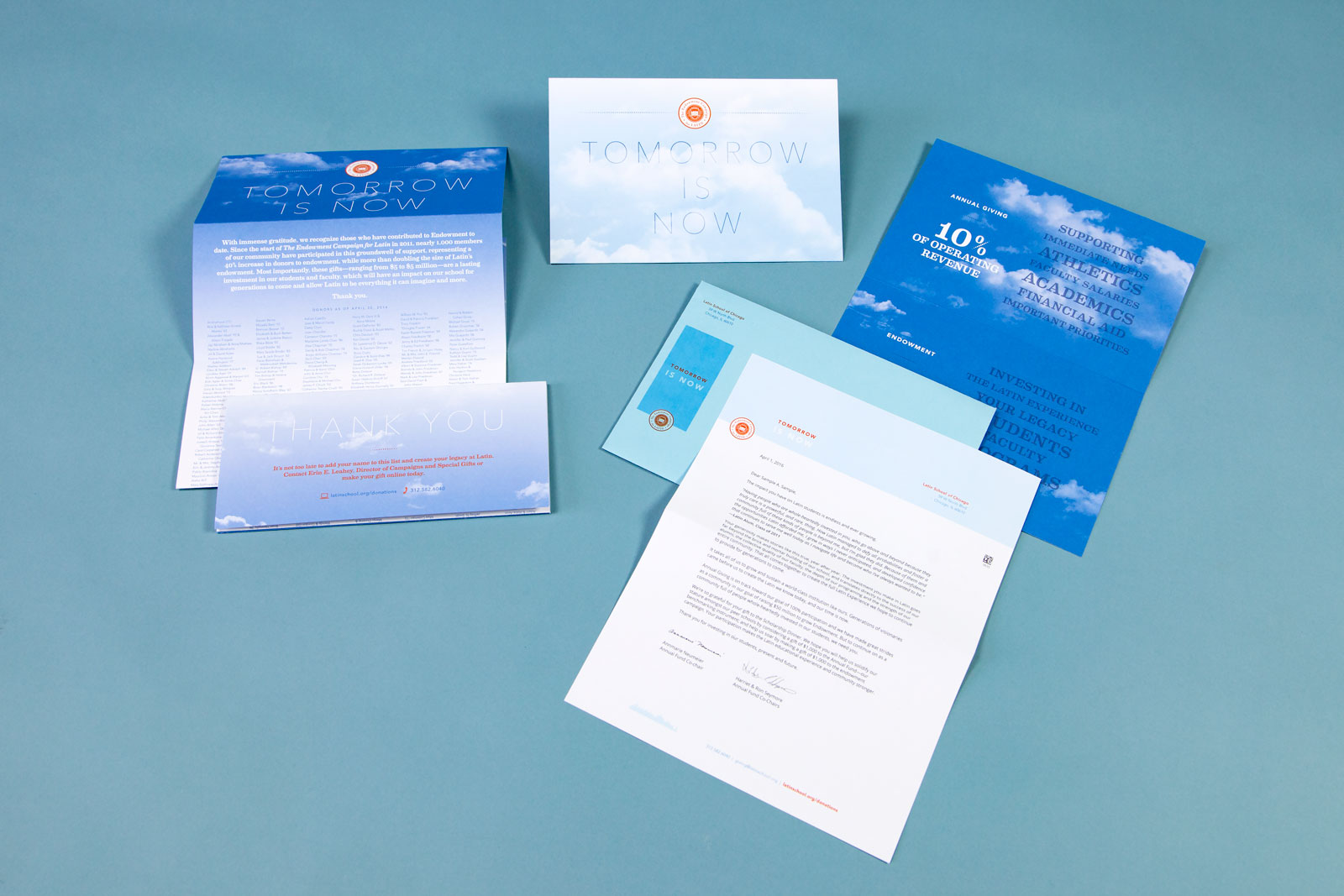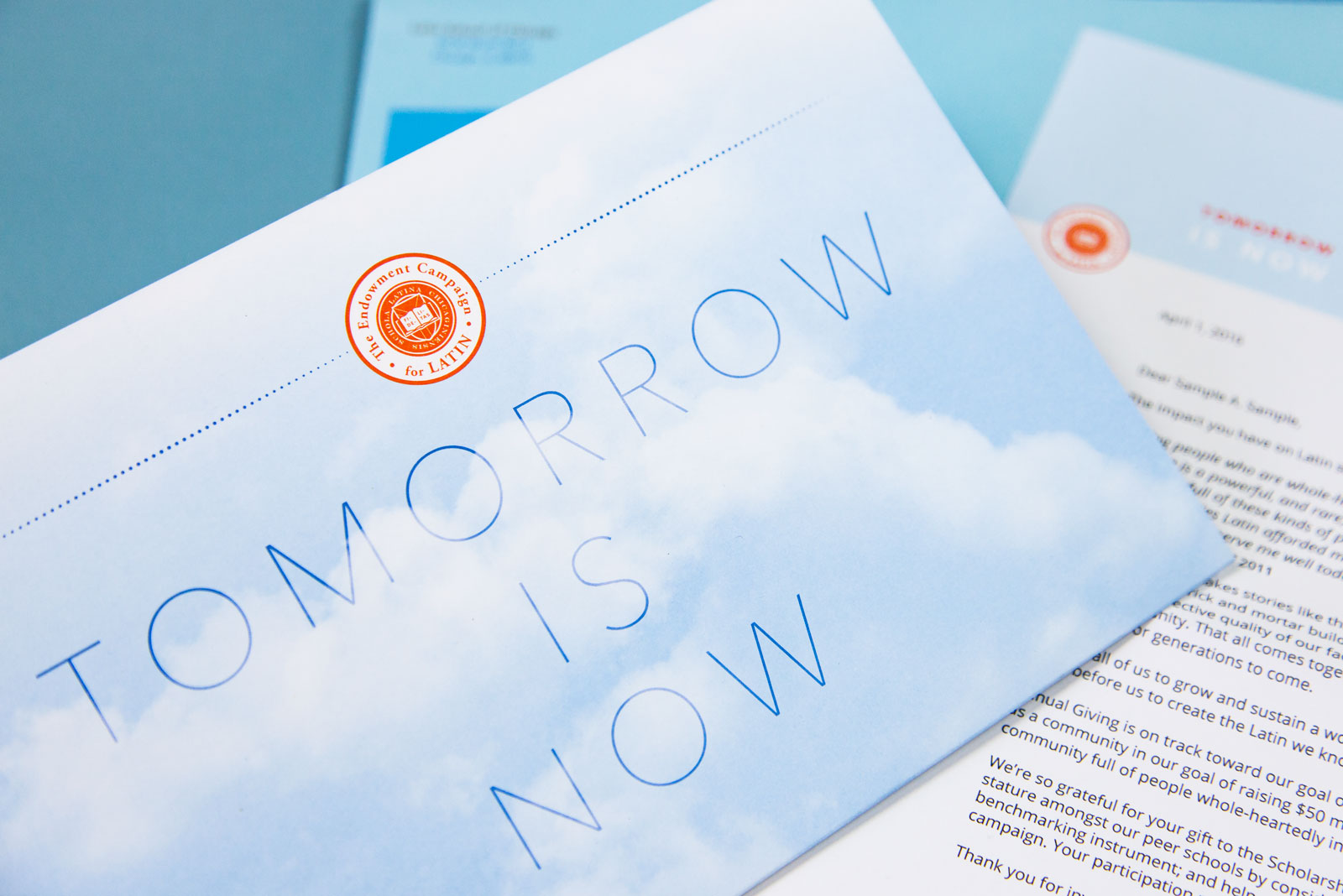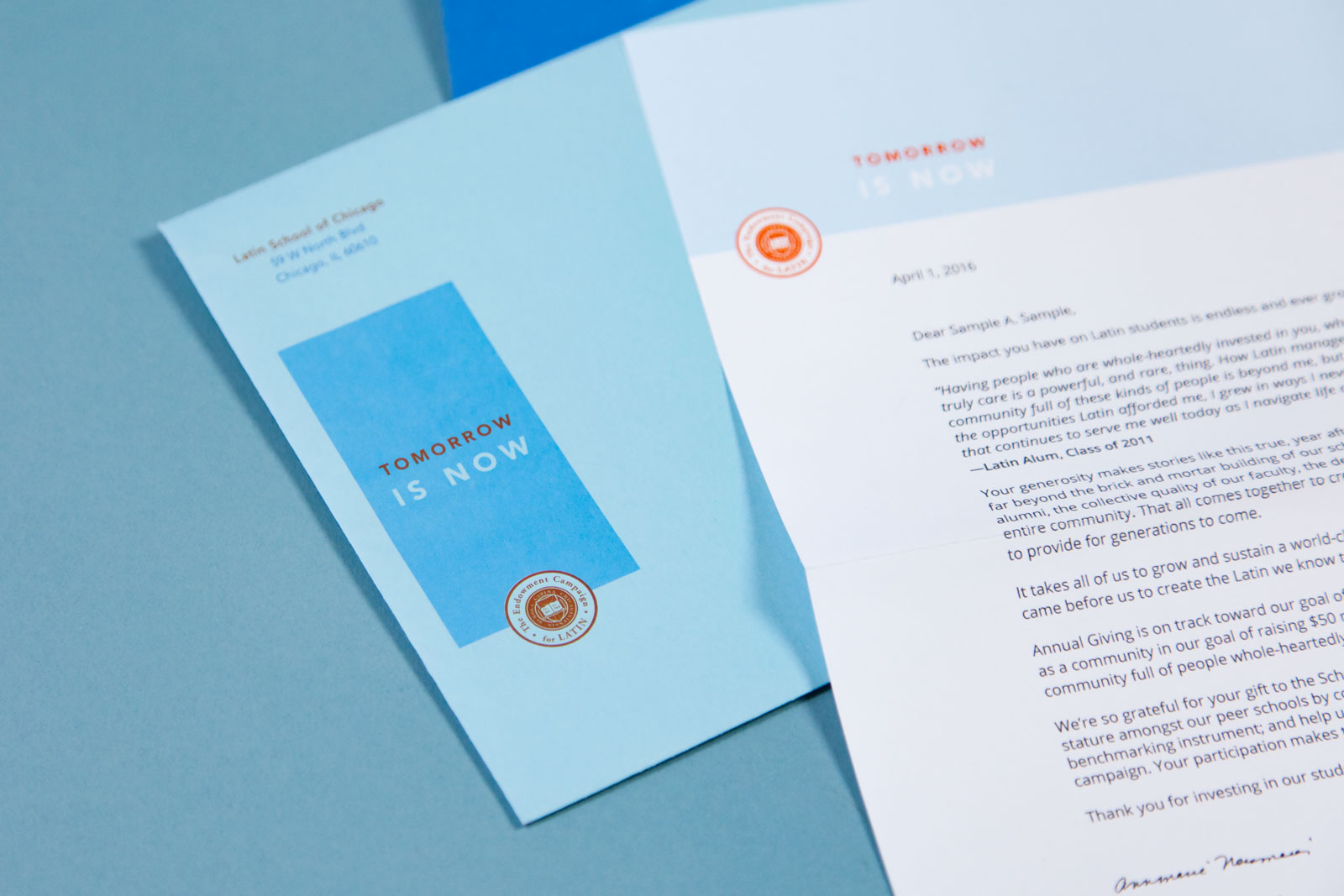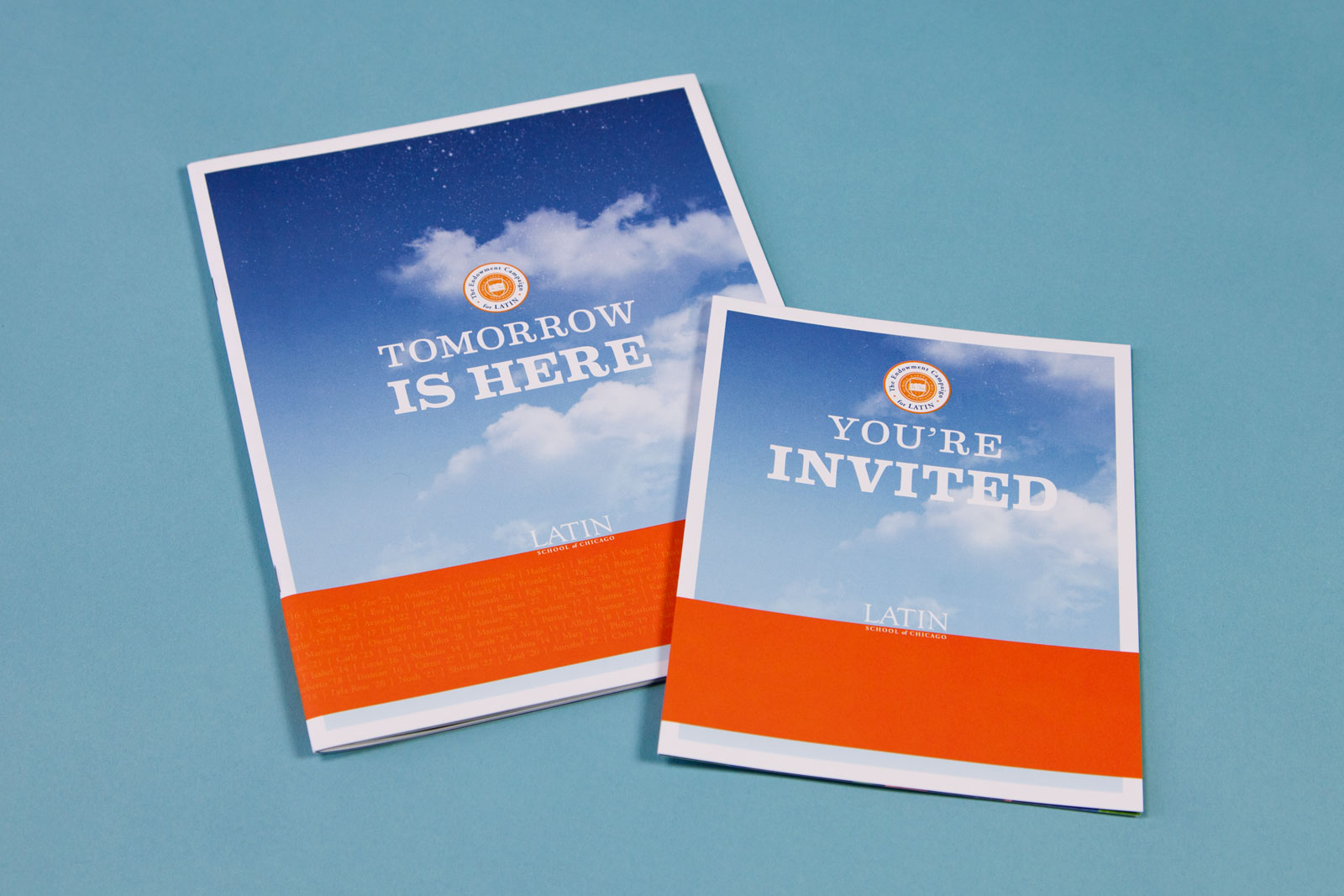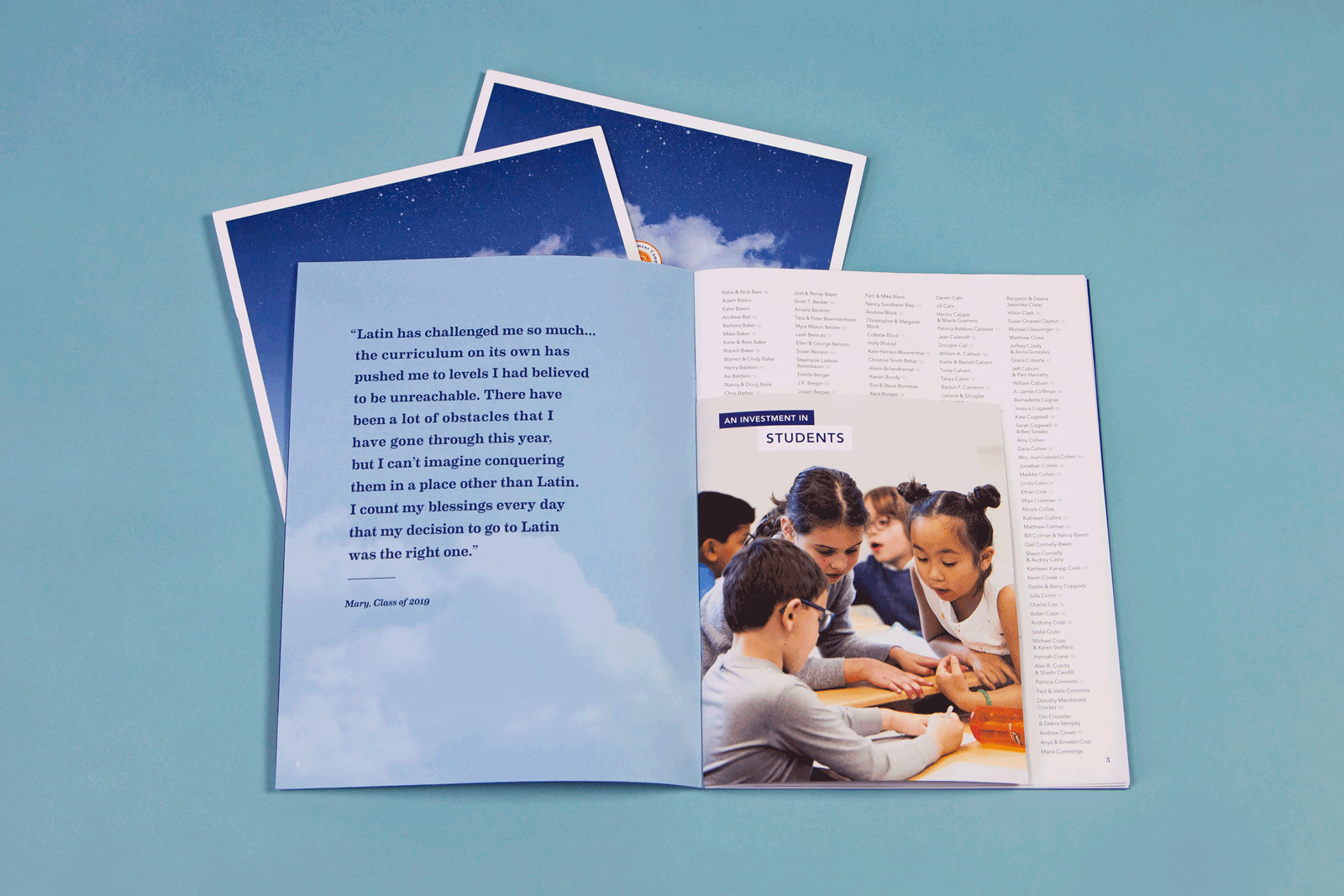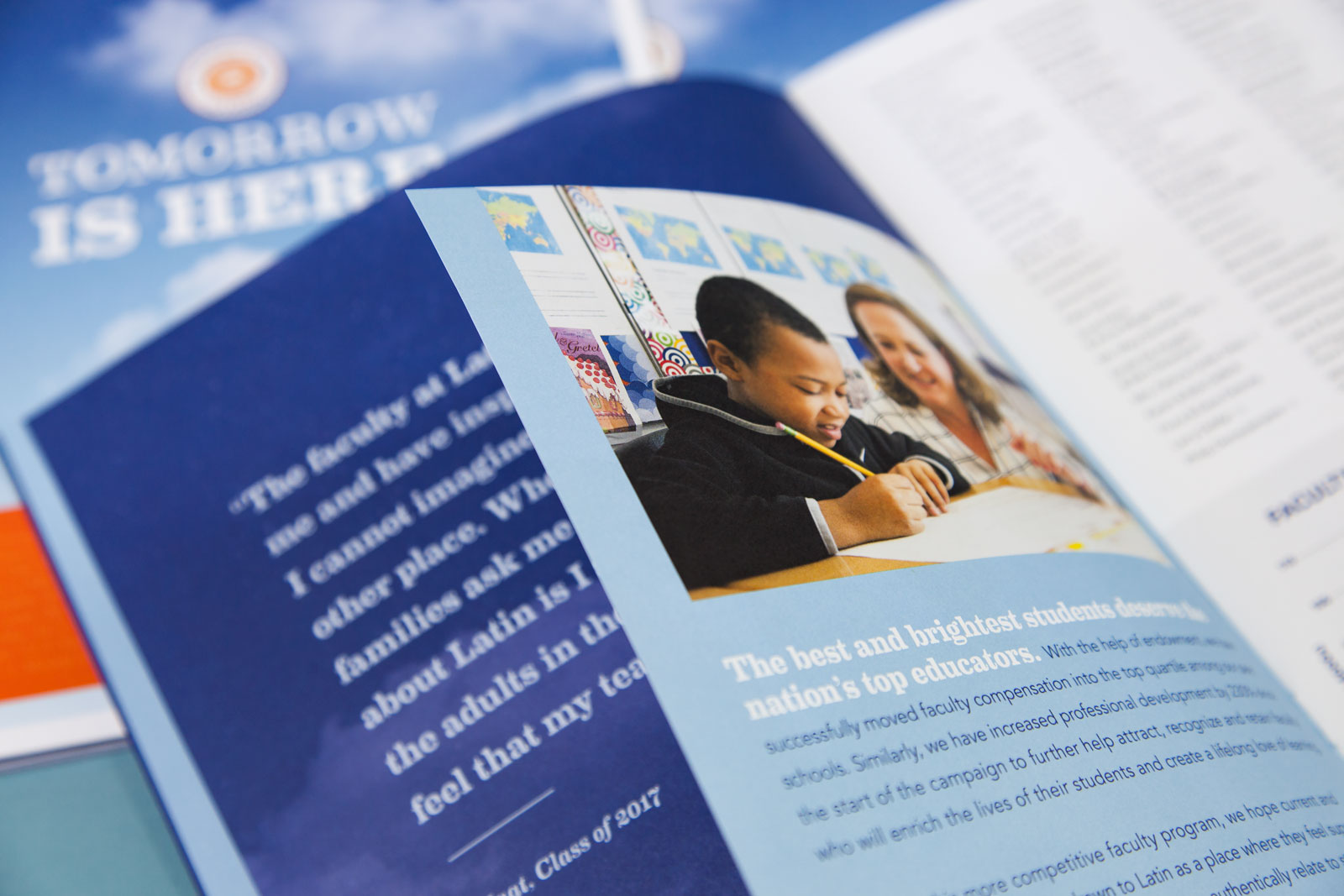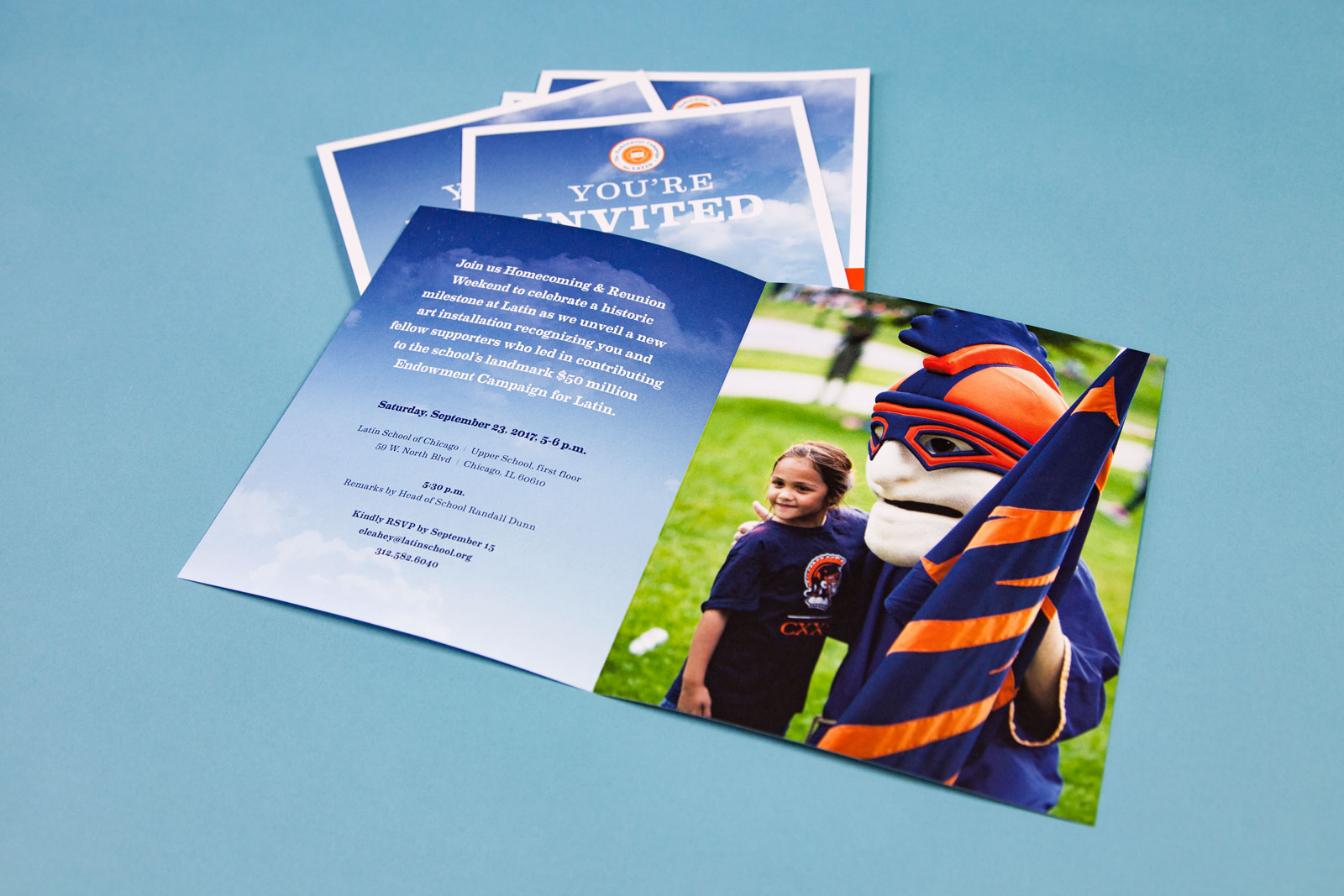 Private phase materials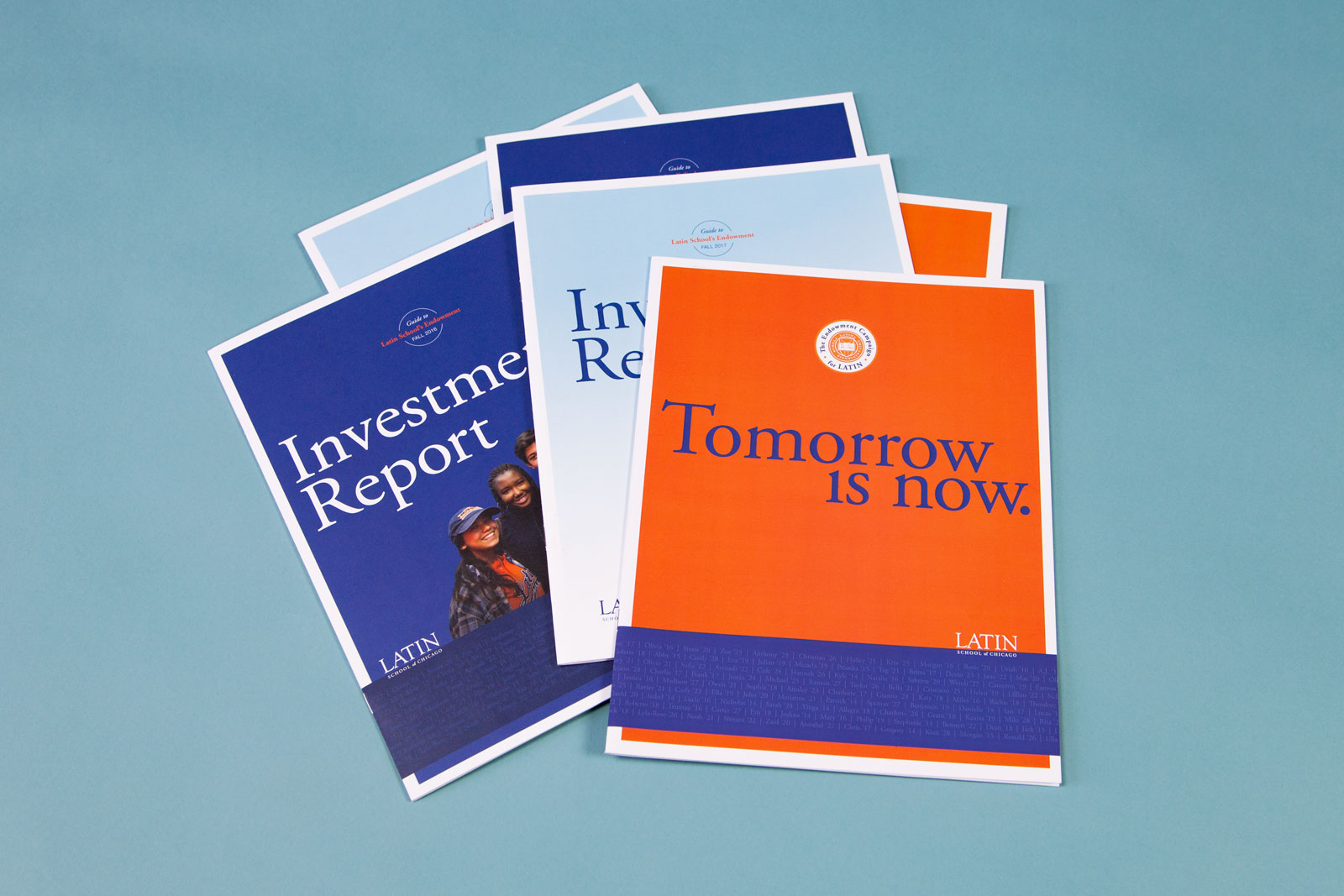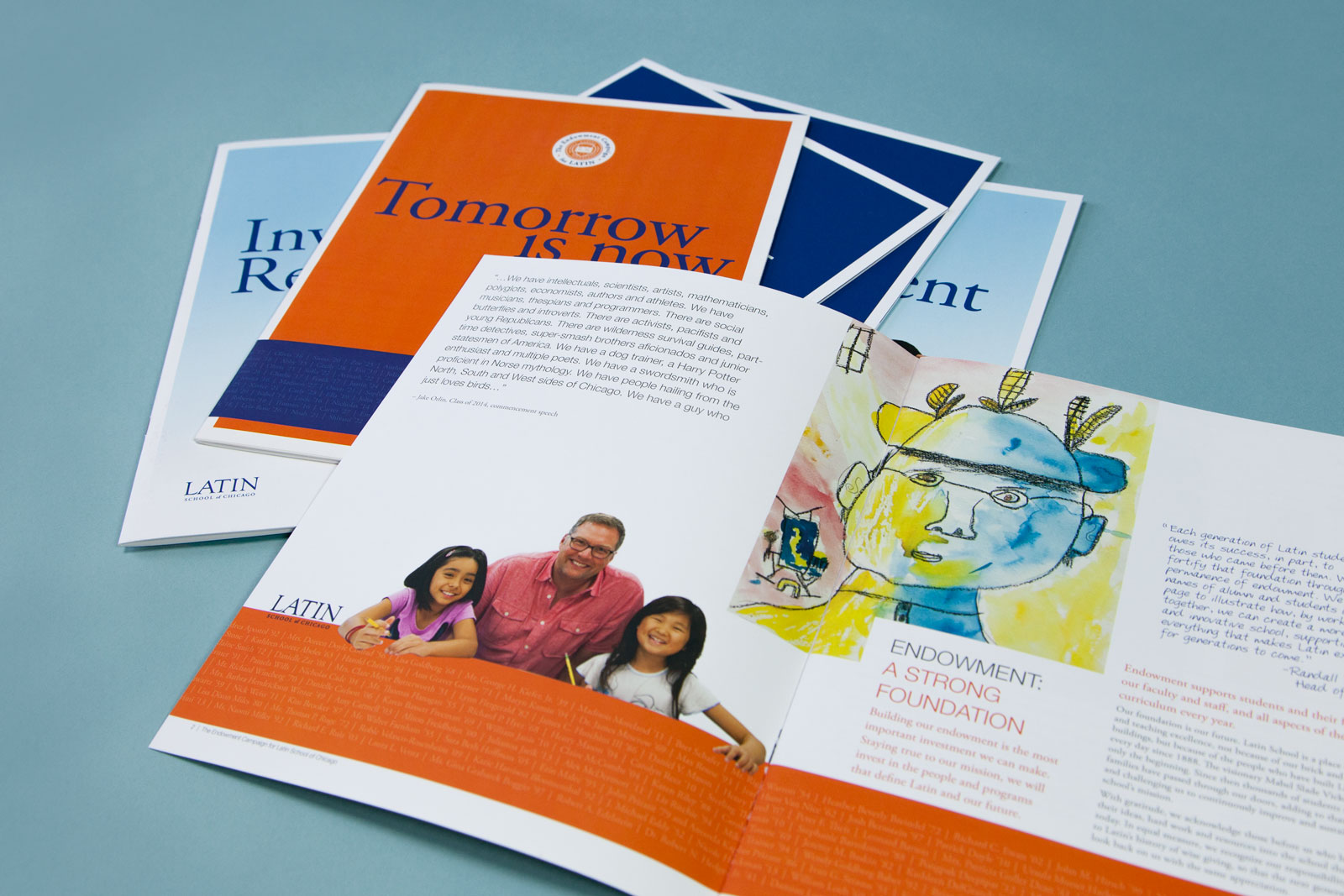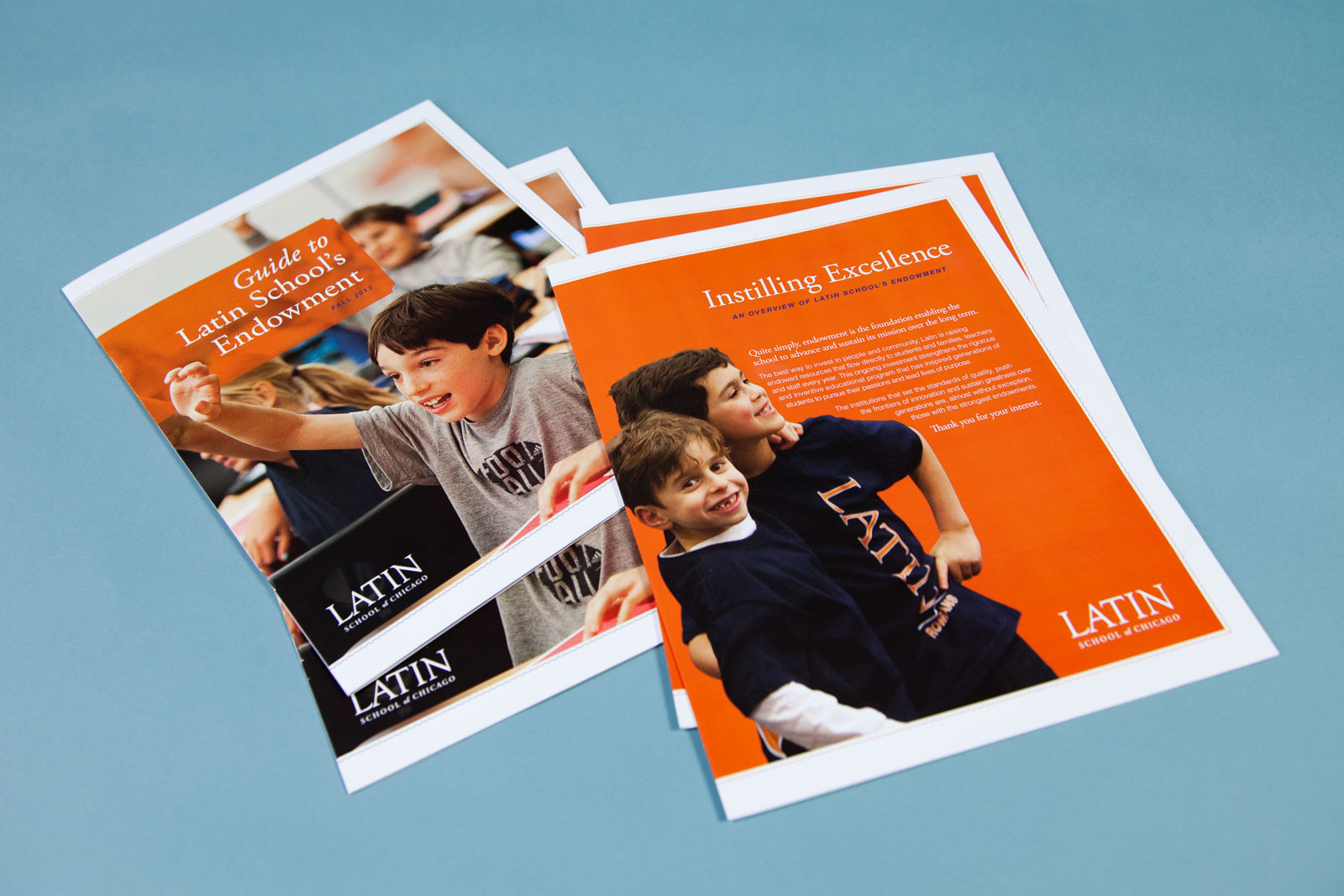 End of Campaign Celebration event materials